Solar Systems for Buildings & District Heating
Solar Energy for Buildings
Solar systems for room heating and domestic hot water
Winkler Solar produces collectors for the most energy-consuming part of the house: the heating. Our thermal collectors can provide up to 100% of the annual heat demand. Independency and sustainability at its best, made possible by the direct and most efficient use of solar power.
Wir stellen Modul- und Großflächenkollektoren in fast jeder denkbaren Form her. So können wir praktisch jedes Gebäude optimal ausstatten, sorgen für ein anspruchsvolles Erscheinungsbild und nutzen die vorhandenen Möglichkeiten optimal aus. Sonnenkollektoren von Winkler zählen zu den leistungsstärksten am Markt, bei außergewöhnlicher Ästhetik und Formatvielfalt. Mehr dazu finden Sie in den Prospekten im Download.
Solar heat - Solar current - skylight windows
The innovative Winkler Solar Roof combines the best under the sun: perfectly balanced technologies and optical appearances unite solar thermal collectors, photovoltaics and skylight windows. This provides a long-lasting, stable roofing that replaces conventional roof tiles. Sizes and formats are as individual as your building, and only the best available components are our standard.
Custom designed flashings fit around your home's unique design while accentuating the Winkler Solar Roof and ensuring maximum weather-proofing .

Big solar systems for District Heating
Municipal and commercial heat grids are increasingly supplied by biomass heatings. Due to a reduced energy demand during summer, a solar thermal installations will ideally replenish the system.
Winkler's large area collectors are the perfect solution for that. Outstanding efficiency even in demanding circumstances ist one of their attributes. Collector sizes of up to 24 square meters in one single piece provide a very quick installation, low heat losses and minimal pressure drop. By the integration of feeder tubes into the collectors, tubing effort within the solar field will be minimized.
Winkler Solar designs and builds solar installations for district heating grids all over Europe. We would be pleased to provide advice!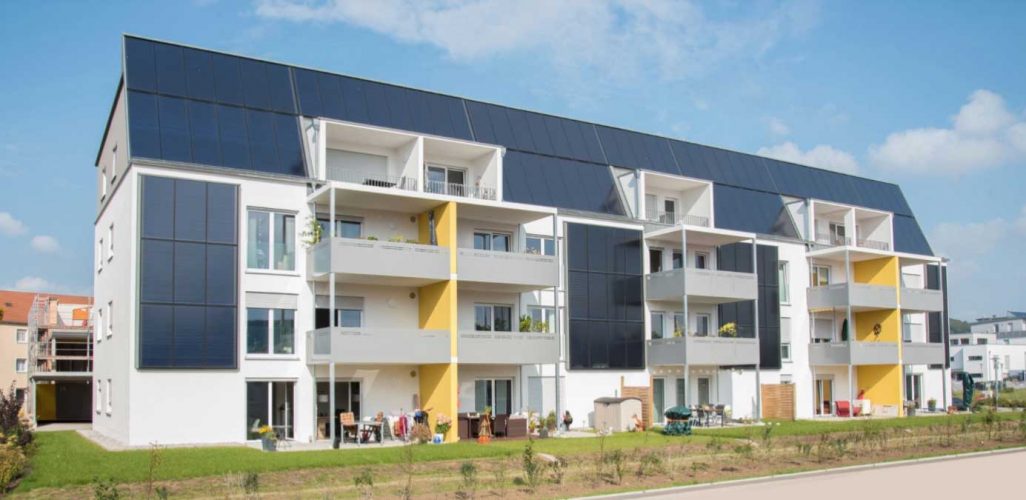 Winkler Solar has been producing solar collectors since the beginning of the 1990-ies. So we're one of the early-birds in the solar industry, experienced, sustainable and consistent. All major parts of our collectors are produced in-house, we develop each and every of our products, and produce on a self-designed machinery. Thus we know what we do, and keep ourselves always one step ahead.
Individuality is a great concern for us. That means our solar installations will always be customized for each of our clients. We design, calculate and produce solar collectors according to our customer's demands. By this we can guarantee that highest-class collectors become highest-class solar installations.
Winkler Solar is located in the beautiful area of the borders of Austria, Switzerland, Germany and Liechtenstein. Here we create jobs and deliver to customers all over Europe.
Our mounting crews will be where you need them. That might be in a cottage at an altitude of 2000 meters or on the coast. Winkler's solar collectors mounting systems are designed to withstand even extreme conditions.
When it comes to carrying out energy roofs, Winkler Solar will show all its strength. The tradition of a tinsmith keeps living on in our company, so we're your partner in all concerns of tight roofs. And roofs that produce energy.
Harald Glück
Operation manager
T +43 (0)5522 76139 – 15
M +43 (0)664 851 94 26
Christian Kopf
Order management | technical officer
T +43 (0)5522 76139 – 16
Beate Lechleitner
Secretary | Book keeping
T +43 (0)5522 76139 – 11
Mag. Werner Neuhauser
Consultant | Sales manager
T +43 (0)5522 76139 – 13
M +43 (0)664 18 09 169
Ing. Martin Winkler
Managing director